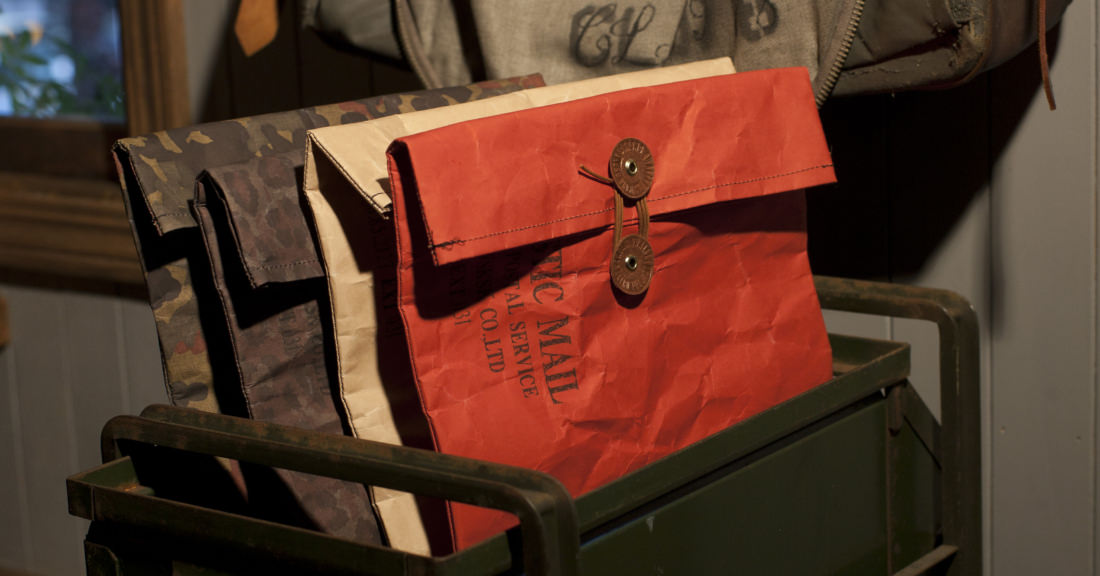 No.3
270 × 340 × 10 (mm)
A clutch bag with character added every time it's used.
An original bag made with paper reinforced with a special vinyl coating. Combining hard-to-tear and water-resistant properties. The reverse-side stitching adds unique crimped textured and a distinct feel to the paper. This line of clutch bags is available 12 colors in a variety of patterns to match the look you want. The A4 size can be used as a computer case. The lining is cushioned to resist impacts. It's light weight makes it convenient to use inside other bags. Its luster improves with age to add to its appreciation over time.
Une pochette avec un personnage ajouté à chaque fois qu'elle est utilisée.
Un sac original fabriqué avec du papier renforcé par un revêtement spécial en vinyle. Combinant des propriétés de résistance à l'eau et aux déchirures. La piqûre inversée ajoute une texture crêpée unique et une sensation distincte au papier. Cette ligne de pochettes est disponible en 12 couleurs dans une variété de motifs pour correspondre au look que vous souhaitez. Son format A4 permet de l'utiliser pour un ordinateur portable. La doublure est rembourrée pour résister aux impacts. Son poids léger la rend pratique à utiliser dans d'autres sacs. Son éclat s'améliore avec l'âge et s'apprécie au fil du temps.